The November-January Toolbox flyer is out now!
The latest Toolkit flyer is hot off the press and loaded with some amazing deals! head on over to our downloads page to grab your copy today!
The Spring Hot Metal flyer is here!
Spark up your Spring with some great welding goodies! Head over to our downloads page to download your copy of Hot Metal today.
Cylinders, cylinders, cylinders!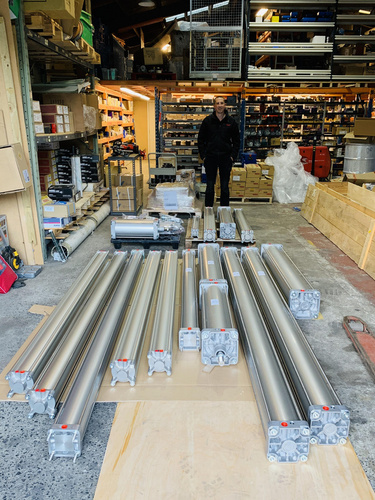 Aaron helped out a customer with a few little pneumatic cylinders. It was an impressive trailer load! If you need help moving things around with the help of compressed air, give us a call!