Another pile of bearings!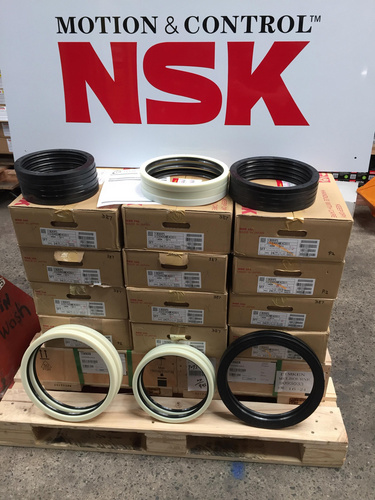 We had quite a large order of bearings go through the store this week, and this isn't even all of them! At the front are some custom seals we got manufactured as the correct sizes weren't available fast enough to suit our customer's requirements. The bearings in the cardboard boxes suit a 200mm shaft, and the wooden crates hold bearings to suit a 260mm shaft!
Get in touch if you have a need for large bearings (or small!) and we specialise in finding the odd stuff as well, whether it is one bearing or a hundred.