Lincoln CV425 welder special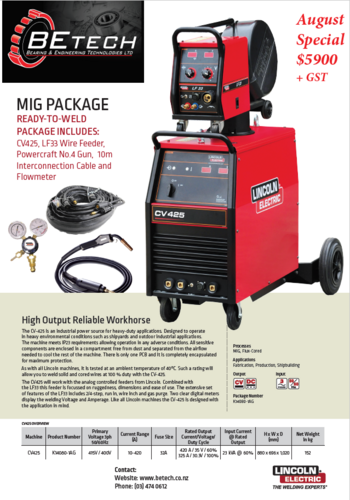 We have managed to secure a couple of these Lincoln CV-425 packages at a hot price and can carry the August deal on! These 420 amp, 3 phase beasts come with an LF33 wire feeder with 10m interconnect, gas regulator and MIG gun. With a 100% duty cycle at 325A (60% @ 420A) you will be sick of welding before you tire this monster out!
Only 2 available at this price, get in before they go out.